Welcome to Discover Saint Louis!
Thanks for stopping by our virtual storefront! We were honored to be selected to plan nad conduct the 2015 ABA Marketplace Sightseeing Tours, and were pleased that everyone enjoyed themselves immensely. For those unable to attend, we have placed our Marketplace Profile Sheet online so you can learn a bit more about us. We hope that we inspire you to plan a trip to our wonderful city so that we may show you around. Our network of hoteliers, restaurant owners and attraction coordinators await your arrival to share the best experience and first hand knowledge of our fantastic city and metro region. We strive to give you the one-on-one encounters with the sites, characters and businesses that make St. Louis the eastern-most western city, western-most eastern city, southern-most northern city and northern-most southern city in the nation. Our desire is to reveal interesting and thought provoking facts and stories about our remarkable city while immersing you in the culture of this Gateway to the West. Email or call us today to help us customize your visit.
More than Just Saint Louis
Although our name is Discover Saint Louis, we offer packages that cross the entire state. We have connections with local attractions and restaurants from Hannibal to Joplin and St. Joseph to Ste. Genevieve.
If you are looking to travel across the US and Around the World, visit Dea's original company, Are We There Yet? Tours.
We're Famous!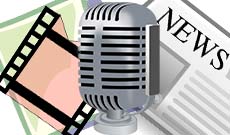 Owner Dea Hoover has been featured on television, radio and print for her love and knowledge of Saint Louis, including the History Channel, Fox 2 in your neighborhood, Great Day Saint Louis, STLToday and more!
Read More »
Rate us on Trip Advisor!
If we have helped make your visit easier and more enjoyable, please take a moment to rate us on Trip Advisor. If you are looking to come to Saint Louis, read some of the nice things people have said about us!
Rate Us Here! »
WBE Certified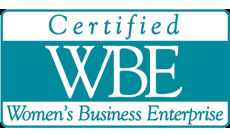 Dea is proud to be the 3rd woman to lead this amazing company, and we are a Certified Women's Business Enterprise with the state of Missouri. We are also members of the American Bus Association, the Saint Louis Convention and Visitors Commission, and the Hill Business Association.
Are We There Yet? Tours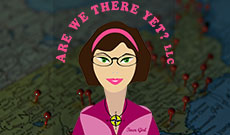 Looking for your own getaway? Dea's outbound company, Are We There Yet? Tours offers great tours across the country and around the world. She has developed Discover Saint Louis into the type of receptive company she would want to use. .
Read More »